You are here
Parabellum Machine Gun
This machine gun took its name from the Latin word "parabellum" meaning
"Prepare For War"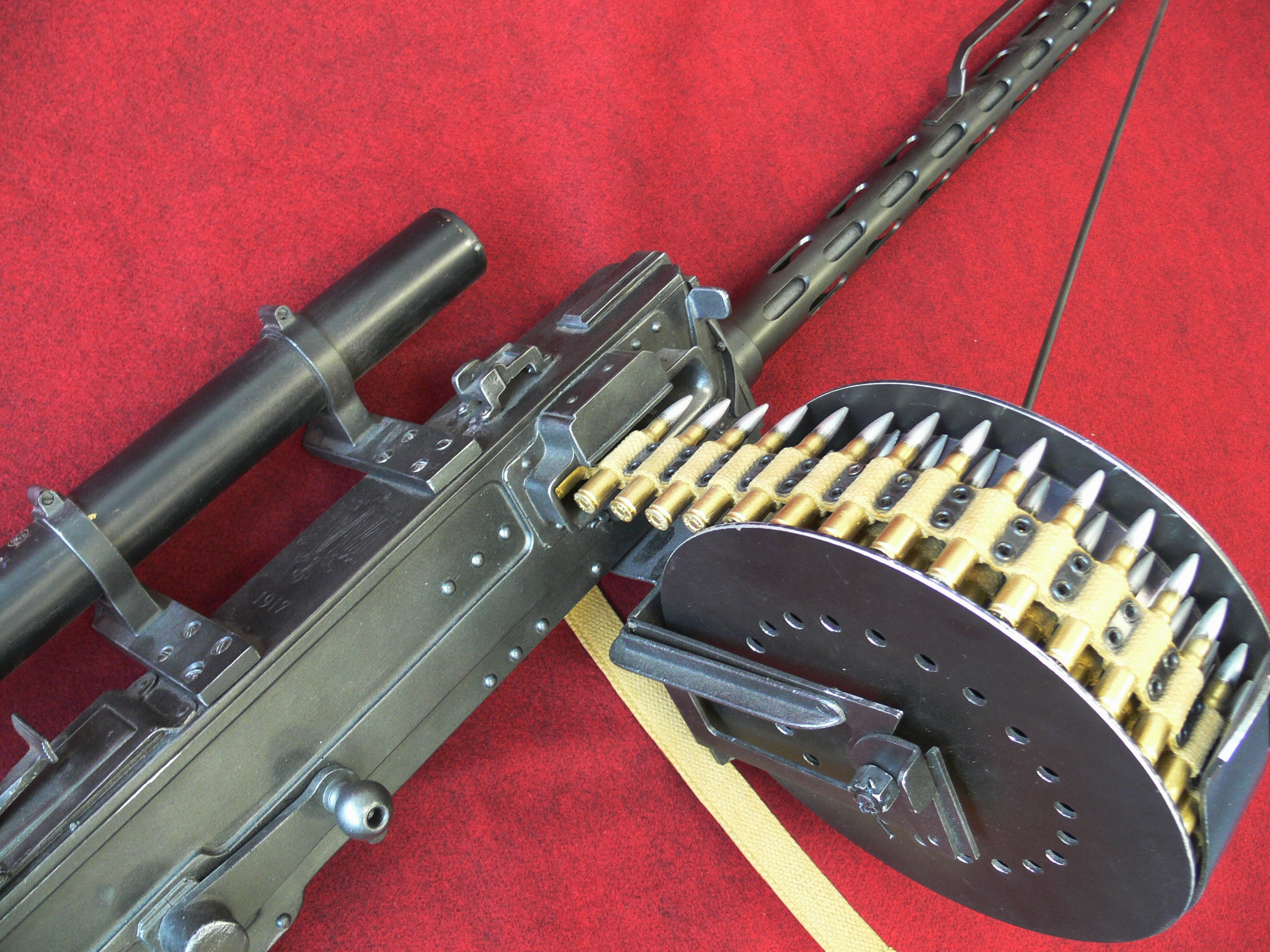 The Parabellum MG14 was a 7.9 mm caliber World War I machine gun built by Deutsche Waffen und Munitionsfabriken.
The MG 14 machine-gun used in German aircraft between 1915 and 1918. It was a development of the Maxim machine-gun, in which a redesign of the internal mechanism offered a lighter overall weight, coupled with an increased rate of fire. 
The original Parabellum MG, which saw some use on airships, was water cooled. Parabellums were fitted in single or double mounts in the rear of German two-seater aeroplanes, and as defensive armament in bombers.
There were three main versions of this gun produced, the first having a water jacket fitted over the barrel intended for Zeppelin use, the second having an air-cooled jacket (luftgekühlte) fitted over the barrel to reduce weight and the third was designed with a closer fitting air-cooled jacket to reduce weight and area further.
The Vintage Aviator Ltd, have reproduced two realistic replicas of Parabellums. We are now offering a limited number of versions two and three for sale.
Specifications:
Weight: 12 Kg
Length: 1465 mm
Width: (at widest point) 400 mm
Versions: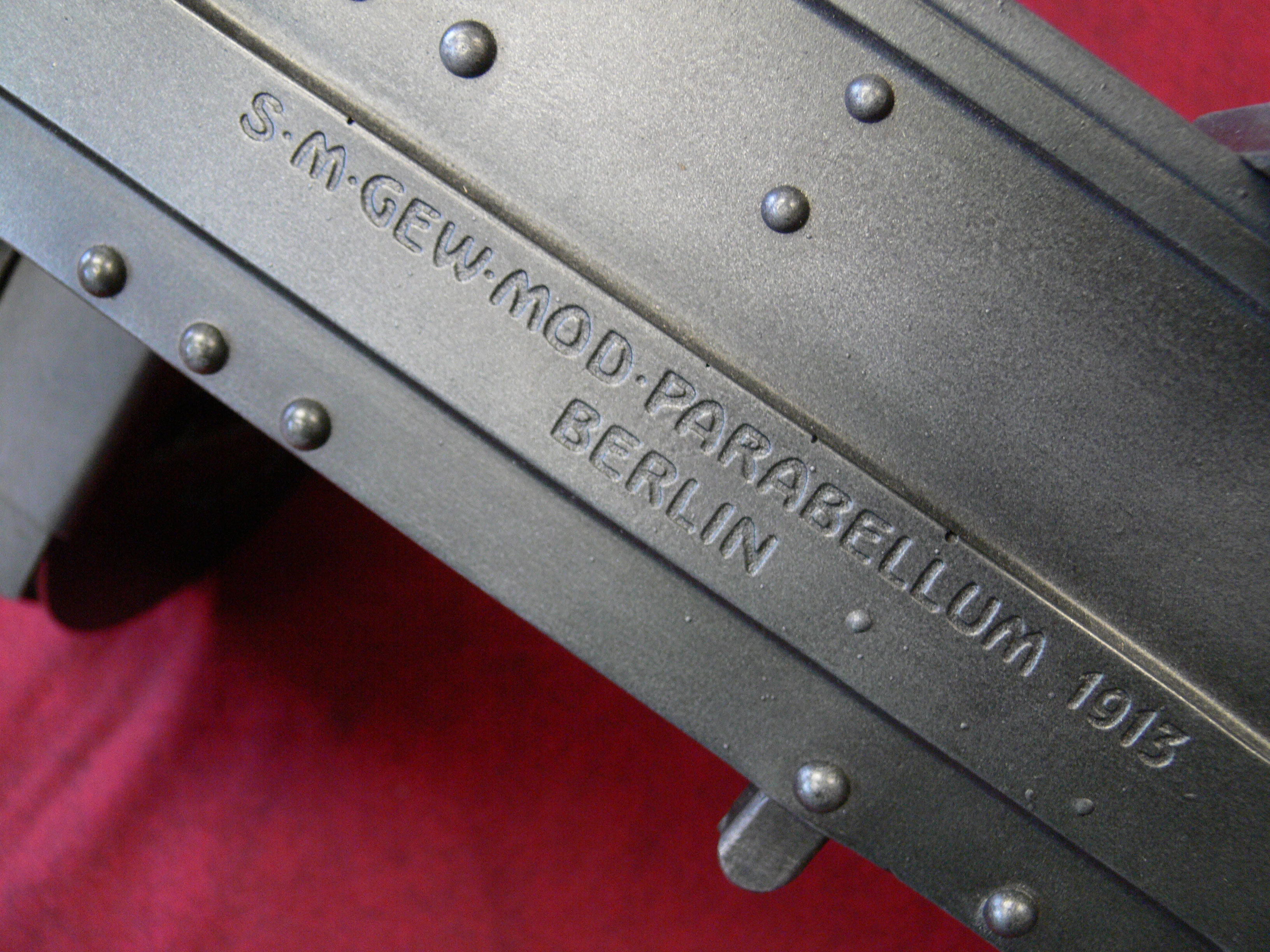 • Early Model - Wide barrel jacket 1915 – 1917
• Late Model - Close fitting barrel jacket with scope 1917 - onwards
Parabellum early model, sale price NZD $4699 + GST
Parabellum late model, sale price NZD $4999 + GST
Expressions of interest can be directed to: sales@tval.co.nz